Elizabeth Berg
is a favorite writer of so many women, but for some reason I've been late to join the appreciation society. I've read a few of her books -- and liked them; even liked them a lot -- but it wasn't until
Home Safe
that I experienced the sort of fervor which made me want to run straight over to the library and check out everything on the shelves. (I actually did that yesterday; and what I couldn't find, I ordered off of Amazon.)
I think that Berg should probably be declared the literary patron saint of middle-aged woman. This begs the question: Can a person use the term middle-aged without sounding the teensiest bit derogatory? The other week I referred to one of my friends as middle-aged, and she took offense -- even though she is 48. I myself am not offended by the description, but perhaps that is because, as my teenaged daughter is fond of telling me, I like "being an old person." I like baking, and gardening, and talking about the weather, and listening to classical music. I am middle-aged: sandwiched between my mother's generation and my daughters'. Most of us are middle-aged, really; youth is actually a short stretch, and so is old age that will admit itself as such. Middle-age is fertile ground, full of changes and transitions and growth -- no matter how stodgy and dowdy the term might sound.
The protagonist of Home Safe is a writer named Helen whose life has just become seriously unstuck, just as she thought she would be entering a serene state of semi-retirement. She is also suffering from writer's block, just to add insult to injury. Helen is losing the biggest safety nets of her life -- husband, father, career, identity as a mother -- and she is forced to create a new scaffolding for herself. At the age of 59 she has to grow up, or "step up" as her best friend Midge describes it.
Berg begins this novel with an interesting premise: What if you were given your retirement fantasy? Sometimes, especially when his work isn't going well, my husband likes to speculate about his retirement. I, too, enjoy playing that game of What Shall We Do? Do we want a wide life, or a deep one? Do we want to know many places casually, or one place profoundly? Dream house in the country, or an apartment in the city? Do we want to put down roots, or travel light? Of course, fantasies don't have to worry about trade-offs or compromises. And sometimes we really don't get to choose -- at least not in the way that we expect to. After all, how many aphorisms are there that express the foolishness of making plans?
Man plans, God laughs.
One of Berg's gifts is that she doesn't gloss over the difficulties or losses of life, but there is still a sense of optimism and hopefulness. Her novels are easy to read, but never superficial or dumb. I share many of Helen's foibles, and perhaps that is why I so identified with her. Although I wouldn't have made the same choices, perhaps, I always felt like the novel played out in a way that was emotionally honest and true.
Berg's writing is like slipping into a warm, scented bath. Frankly, a middle-aged body can appreciate that.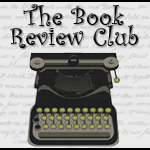 Click icon for more
book review blogs
@Barrie Summy