Next week I am taking a group of students to see the theatrical production of
War Horse
and to visit the
Classic War Stories for Children
exhibit at the
Imperial War Museum
. For the past couple of weeks, I've been reading the five children's novels which feature in the exhibit – and it feels like the culmination of a year of reading novels which feature war (especially World War II) as the backdrop. These are war stories, but they don't concern themselves with warfare or famous battles; rather, they focus in on the privations and struggles of the home-front. I hadn't planned on this reading theme, but my interest in
Persephone novels
–
Saplings
or
The Village
, for instance – has landed me squarely in the mid- 20th century period which was so dominated by the long years of the war . . . followed by the long fall-out, economically and emotionally, from the war. It is a period that still grips the imagination, and shapes the national character, of Great Britain. For instance, at last week's Royal Wedding, the balcony scene was as much about the
"flyover"
(the RAF Battle of Britain Memorial Flight which featured a Lancaster, Hurricane and a Spitfire) as it was about a kiss. How many times have you wedding newshounds (and I admit to being in your company) read about Queen Elizabeth's "austerity" wedding in 1947? Rather infamously, even a royal princess needed ration coupons to buy the material for her wedding dress.
If the recent wedding between Prince William and Kate Middleton has aroused in your interest in England's
finest hour
, I would thoroughly recommend the
Cazalet Chronicles
by
Elizabeth Jane Howard
. The Chronicles are actually four novels –
The Light Years
,
Marking Time
,
Confusion
and
Casting Off
– and none of them are short. But unlike the war, they don't drag on. Although the first novel might feel a little crowded, as Howard introduces the many voices of her sprawling cast of characters, by the time I got to the final novel I was reading with a sort of absorbed frenzy – and then suffering from withdrawal symptoms. If only there had been another one! I could entirely identify with the person, as recounted in Howard's memoir
Slipstream
, who wrote the author and begged her to reveal what was going to happen next.
In her memoir, Howard explains that she wanted to write the novels in order to show how England had changed during the war (p. 434,
Slipstream
). The device of a family saga is a perfect one for her purpose, because it features three generations of a family – neatly encompassing the cultural shifts of each generation. The wealthy grandparents, whose summer home in Sussex becomes the family base, are Victorian: theirs is a world of comfort and order, made possible by a vast web of loyal domestic help. The next generation, that of the parents, has been blighted – physically and emotionally – by World War I. They are still dutiful to the old traditions, but their lives – especially as represented by their relationships -- are rather frayed at the edges. The youngest generation, represented by three young female cousins, come of age during the war. They don't exactly raise themselves, but in many senses – some of them quite literal – their parents are absent. By the end of the series, it is obvious that they will have to make their own way in a very changed world. One of three female leads, the character of Louise, has a life which closely parallels that of the author.
Howard has a fine touch with detail, and all through the novels I felt immersed in the complete atmosphere of the world she recreates. If you want lots of domestic detail – to know how what an upper-middle-class family ate, or how the garden looked and smelled – these are the right books for you. Nearly all of the characters are finely rendered, even the more minor ones. As with
Upstairs, Downstairs
(and the more recent
Downton Abbey
), the "staff" are emotionally fleshed out. Indeed, one of the most vivid characters in the books – and perhaps my favourite – is that of Miss Milliment, the ancient family governess.
After I finished the Cazalet saga, I read Howard's memoir and discovered how heavily she had drawn from her own life. I suppose she was following that famous dictum to write what you know, but I also felt like these novels were a life's work in the very best sense. She wrote them quite late in her own writing life, a decade after the breakdown of her marriage with Kingsley Amis, and they have an emotional authenticity that has been, perhaps, tempered by the detachment wrought by time and plenty of reflection.
I read too much, and too quickly; and much of what I read is lost before too long; however, these novels – and their characters – have really stuck with me. I think of them; some of them have become friends. As I was reading Michael Morpurgo's novel,
War Horse
, I was reminded of Howard's work. For those of you don't know it,
War Horse
is a story about the relationship between a young English soldier and his horse during World War I. One of the war stories in her novel, which Howard borrowed from real life, concerned her real-life father and his older brother. Apparently they came upon each other, by coincidence, on a country lane in Ypres. They didn't recognise each other until their horses (brought from home) neighed at each other.
If you've never heard of Elizabeth Jane Howard, or are unfamiliar with her work, you should really do yourself a favour and discover her. Her life has been a long, full one, and it has intersected with many of the most fascinating characters of the past century. Howard's mother, an infamously critical person, was quoted as saying that it was a pity that Howard had nothing to write about. I disagree entirely.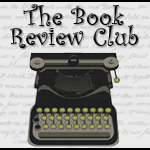 Click icon for more
book review blogs
@Barrie Summy