Last week I was in Cambridge, and a friend took me to
The Orchard in Grantchester
– self-described as "a corner of England where time stands still as the outside world rushes by." It is not so much, perhaps: a collection of tables and chairs under fruit trees; a small café where a person might order tea and scones, or sandwiches, or cake. But if you believe in enduring spirits, The Orchard is surely one of the headiest, most glamorous places to take tea in the world. For more than 100 years, poets, intellectuals, princes and wits have sat under those trees and shared the particularly English ritual of breaking bread together.
The village of Grantchester lies just outside of Cambridge, and you can reach The Orchard by punting down the river or walking through the fields. A herd of brown cows stands just outside the clustered fruit trees, and you can imagine that the scene hasn't changed much since
poet Rupert Brooke
wrote of dodging frightened cows on his way to bathe in the river at night. Brooke described the place as an "Arcadia" – and reinforced the image of a rustic Eden in poems and letters. "I live on honey, eggs and milk, prepared for me by an old lady like an apple (especially in the face) and sit all day in a rose garden to work." (letter to Noel Olivier, 1909). Although this idyll only lasted for a few years, for Brooke at least, there is the sense of an eternal summer there. And even though we visited on an autumnal day, the air was unseasonably warm – warm enough to shed jackets and sit outside. I would like to report that I communed with literary ghosts, but lunching with five children tends to keep conversation on an earthly plane. (As far as I can remember, we mostly discussed whether Ben could have cake despite not eating his ham sandwich.)
Brooke died at the age of 27, in the second year of World War I. Although he didn't die on the battlefield, he has been forever associated with all of the young Apollos, all of the golden young men who died before they were able to fulfill their promise.
If I should die, think only this of me: /That there's some corner of a foreign field /That is forever England."
(
The Soldier
.) With these famous lines, Brooke became a symbol of the age: forever young, beautiful, noble and patriotic. Winston Churchill eulogized him when he died. He was the ultimate English public school boy: good at sport, gifted with words, charming in manners, attractive to women and men both. Rupert Brooke was in some sense the prototype for the Hugh Grant type familiar to us now – the same charisma and careless beauty, even the same floppy hair – but with more purpose, more idealism to him.
(Virginia Stephen and Rupert Brooke on the right-hand side)

Before I visited The Orchard, I knew these few things about Rupert Brooke. He interested me, vaguely, because of his friendship with
Virginia Woolf (née Stephen)
and the
Bloomsbury Group
. This summer, I picked up a copy of
The Great Lover, by Jill Dawson
– in which Brooke featured. I was intrigued enough to buy it, but not inclined to rush into reading it. Who knows how long it might have sat in my to-read stack if I haven't visited The Orchard; but I am an incurable student, and a bit of browsing through the Rupert Brooke Museum whetted my appetite for more. There were newspaper articles suggesting that Brooke was a lot more complicated than the fair-haired boy myth. One article even focused on the daughter that he may have fathered when he visited Tahiti the year before his death. Although Brooke is the very symbol of English youth, he spent most of his last years travelling to get away from it. Although he loved England, the things that defined him (education, class, his famous looks) trapped him, too.
Interestingly enough, Dawson begins her fictional narrative with a letter from this daughter. The daughter has a request: to "hear (her father's) living voice; to know what he smelled like and sounded like." Surely every biographer has the same goal: to flesh out the evidence and to make a living, breathing person out of it. Dawson isn't writing biography, though; she is writing fiction. And because fiction is always more elastic than non-fiction, she gets inside of Brooke in a way that may not be entirely accurate – but is entirely compelling.

Dawson tells her story through two alternating voices: that of Brooke's, and then a fictional character called Nellie Golightly. Nellie is maid at The Orchard – and also a bee-keeper. She is uniquely placed to observe Brooke, and he lets his guard down in front of her – not only because there is an attraction between them, but also because she is in a lower class. She is there to be invisible; to serve him and his friends. Although Nellie is a fictional device, almost every other character in the story is real – and it is obvious that Dawson has supported her creative musings with careful research. Whenever possible, she uses Brooke's own writing (letters and poems) and others' recorded observations of him. It is a bit extraordinary to discover so many famous people in this book's pages, but Brooke's life was really like that. One day he is punting down the river with
Augustus John
; on another day, he is having a mental break-down at
Lytton Strachey's
house.
This blending of fiction and non-fiction is very fashionable at the moment, but it works well in this story – partly because Dawson is herself a poet, I think. Her fine sense of language allows her to inhabit these two different characters. She gets into Brooke's tortured head – and there is plenty of evidence to suggest that it was tortured –and she creates a really rich and textured voice. Brooke's insecurities, obsessions, fears and joys are persuasively described.
W.B. Yeats
described Brooke as "the handsomest young man in England," and the description dogged him ever after. He was confused and guilty about his sexuality, worried that his talent was inadequate, and haunted by the familial strain of mental instability. Although Brooke is always described as a golden boy living in a lost golden age, one of the things that most fascinated me about this novel were the dark undercurrents – not just in Brooke's own life, but in the society around him. The Edwardian age that Dawson describes is already being shaken up by gender and class wars – long before the upheavals of World War I. Brooke is a member of the
Fabian Society
, and plays at being a socialist, but Nellie is an effective foil because she fills in the gap between the real and the ideal.
The Great Lover
, by the way, is not just Brooke's mocking estimation of himself; it is also the title of one of best-known poems. In it, Brooke names all of the beautiful things in the world: from
"white places and cups, clean-gleaming"
to
"the strong crust of friendly bread"
and the
"cool kindliness of sheets.
" An eagerness for life, and all of the lovely things in it, counteracts the
perplexed and viewless streams that bear

Our hearts at random down the dark of life.

Each time I've read those lines, I've gotten more out of them. In some ways, I feel the same about this book. It is dense and beautiful enough to read again.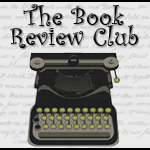 Click icon for more
book review blogs
@Barrie Summy