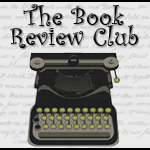 Click icon for more
book review blogs
@Barrie Summy

By seeing London, I have seen as much of life as the world can show.
Samuel Johnson
I came to London. It had become the center of my world and I had worked hard to come to it. And I was lost.
V. S. Naipaul
This melancholy London- I sometimes imagine that the souls of the lost are compelled to walk through its streets perpetually. One feels them passing like a whiff of air.
William Butler Yeats
I believe we shall come to care about people less and less. The more people one knows the easier it becomes to replace them. It's one of the curses of London.
Ambrose Bierce
Perhaps all cities have a dual nature; but whatever is true of any city, is doubly true of
London
. When I visit London, I tend to get the tourist's view: of world-class museums, orderly streets, beautiful parks, excellent theatre, good public transport and all the weight of history, which means that even total strangers can delight in recognition. We've all "seen" and imagined London, even if we haven't actually been there. It's a wonder that any of the current eight million inhabitants can gain any purchase there, what with all of the ghosts taking up space.
More than one hundred years ago, politican Joseph Chamberlain described London as the "clearing-house of the world;" Amanda Craig's latest novel,
Hearts and Minds
, so eloquently illustrates how much that remains the case.
Because the novel's main characters are all outsiders, to a greater or lesser extent, Craig is able to look at London in the largest sense: not only what London is, but what it represents -- what it means to people from all of over the world. Every year, unknown numbers of people come to the city -- hoping to fulfill some dream. Whether they are EU citizens, wealthy expatriates, asylum seekers or illegal migrants, they bring all sorts of hopes and expectations; unfortunately, there is a growing sense that even the vastness of London cannot contain all that is asked of it.
It's as if Craig has carved out a large section of London in the 21st century and done a vivisection on it. And underneath the picture postcard, she reveals a London in seething turmoil. If you haven't been reading the British news for the past decade, this novel is a primer for all sorts of economic, social and political issues. Education, the health service, Labour bureaucracy, the press, religion, the ethical obligations of a first-world country, human trafficking, knife crime, terrorism and social class strata are all examined through the incredibly compelling lens of believable, sympathetic characters.
Polly, single mother and human rights lawyer; Ian, the South African teacher; Katie, the privileged young American; Anna, the Ukranian girl who has been tricked into sexual slavery; and Job, who has fled Zimbabwe, become the five voices of the story. In Dickensian fashion, their individual stories begin to cross, and sometimes those coincidences seem a bit fantastical. And yet, isn't life similarly preposterous? Despite all of the millions of us, despite the vastness of the world, it does seem that certain people are meant to be in our orbit -- that they are our destiny.
Although Craig has written a fast-paced,
unputdownable
novel, there is no getting around the fact that she describes a world full of grim, cruel realities. London has all of the old vices, plus some new troubles for our time. There are no clean slates, really. Everyone in the novel has suffered in some way, and even the youngest characters have had their innocence bruised. Despite this, there are examples of heroism that totally illuminate this novel -- and make it something which is, ultimately, uplifting to read. Of all of the questions that the novel poses, the most important seems to be this:
Who will have the courage to intervene on the side of justice? (
paraphrasing Ian's words).

In a city of strangers, when we are called upon to intervene for the sake of one individual, will we find the humanity to do so?
Hearts and Minds
is a totally compelling novel; I cannot recommend it highly enough.